Whether you're wanting extra information about an insurance claim, superannuation release or Centrelink access, we have listed a variety of resources to get you on your way to getting the right help that meets your needs.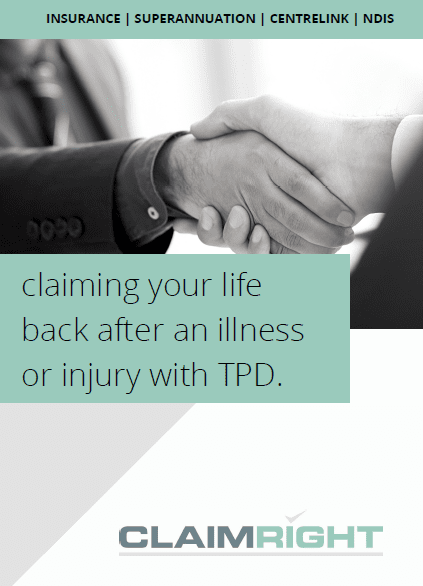 DIY Total & Permanent Disability Guide
The DIY Total & Permanent Disability Guide shows an 8-step process of how to claim TPD insurance through your superannuation fund, if you become sick or injured.
We want you to be able to claim your life back and live financially free. It's time to focus on more important aspects such as your health so download the guide and save yourself thousands in legal fees.
If you do require extra assistance and don't want to proceed with the claim on your own, contact us today on 1300 12 44 99. We are a low-cost claims handling business. If you wish to have peace of mind of our costs, visit our Fees page.